Authentic Oneonta — Downtown Revitalization Initiative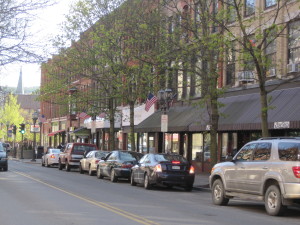 From the City of Oneonta
web site
:
'Oneonta, the "City of the Hills", was devastated by economic retrenchment in the latter half of the 20th century. Faced with job losses, disinvestment, and high poverty rates, the community has overcome its struggles and now sits on the cusp of success. Persistence and careful planning has positioned Downtown Oneonta to solidify its role as the center of culture and commerce in the southern Mohawk Valley and northern foothills of the Catskill Mountains.
Governor Cuomo's bold Downtown Revitalization Initiative is matched only by Oneonta's bold plans, and will provide the financial resources to bring the community's transformational strategies to fruition, elevating Downtown Oneonta from good to great.'
Otsego Now has partnered with the City of Oneonta to breathe new life into Downtown Oneonta. Projects already underway, such as the Oneonta Rail Yards revitalization and the Market Street Food and Beverage Innovation Center, demonstrate our commitment to the city and our firm partnership with its leaders.