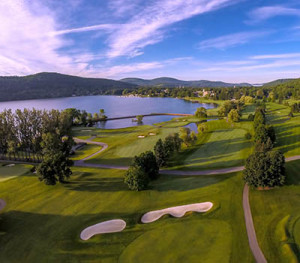 Otsego County is fortunate to straddle two dynamic regions of New York State. Strategically located in the Mohawk Valley Region and bordering the Southern Tier Region, Otsego County is able to provide comprehensive access to transportation corridors, metropolitan areas, vast recreational venues, and world-class tourism destinations.
Otsego County is home to more than 1,200 businesses. The wide variety of products manufactured here includes communications equipment, integrated circuits, pharmaceuticals, transportation equipment, plastic and rubber products, and food and beverage. Other major employers include insurance companies, colleges, healthcare facilities, and retailers. The regional economy benefits from high-technology manufacturing companies such as Corning, Inc., Unison Industries, IBM, Lockheed Martin, Raymond Corporation, Universal Instruments, and others.
The majority of Otsego County-based companies have shown both profitability and stability in their operations during the last decade, with more than a third of them reporting facility and equipment expansions. Since 1960, the number of manufacturing firms in Otsego County has increased, especially among those firms employing 1–19 employees.
The medical industry thrives with two major hospitals, their affiliates, and related products such as mobile MRI equipment, pharmaceuticals, medical supplies, optical devices, and laboratory equipment.
Meanwhile, the County has maintained its agribusiness, farming, and forestry base. Otsego County ranked in the top 20 counties in the state for the value of agricultural products sold for six different commodity groups, including milk production, horses, Christmas trees, and floriculture.
(For more information about living in Otsego County, please visit the Community Profile page of this web site.)